ReVital Certification
Innovative, evidence-based cancer rehab education promotes critical thinking and maximizes value-based outcomes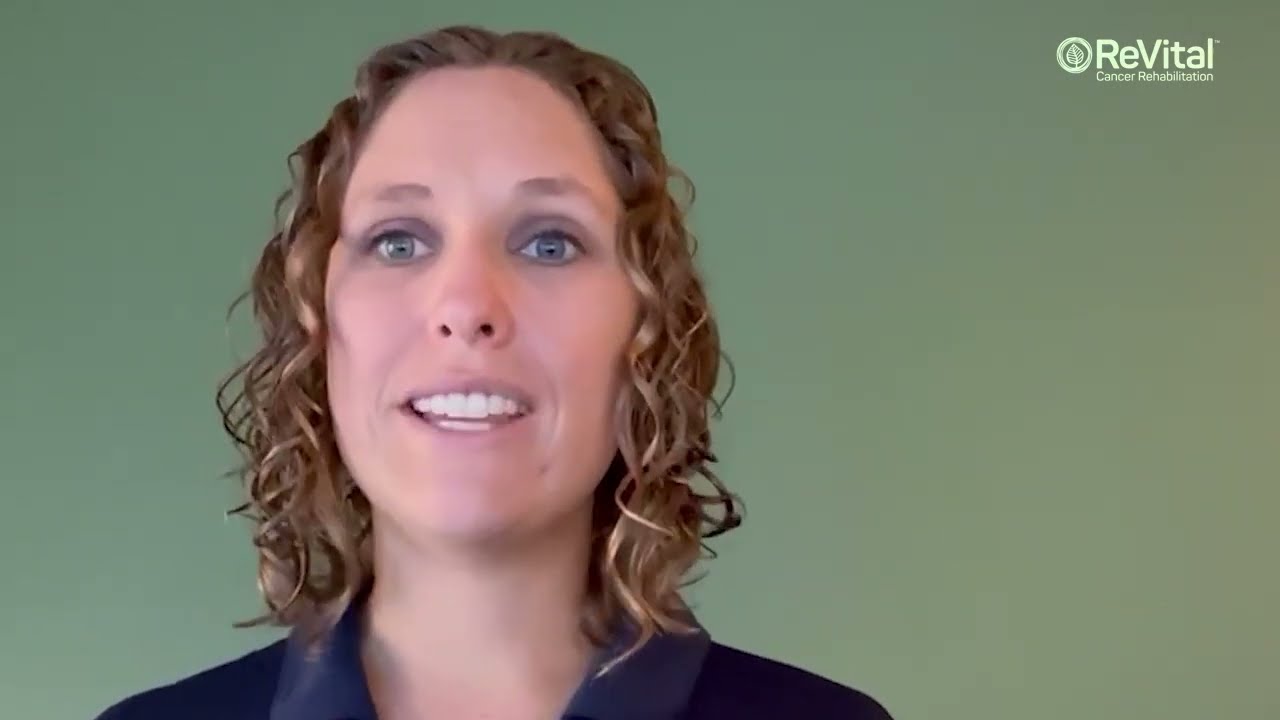 ReVital Cancer Rehabilitation Certification – How Does it Work?
Play the accessible version of the "ReVital Cancer Rehabilitation Certification – How Does it Work?" video
Meeting the needs of the oncology population
In collaboration with the Select Medical education team, we provide focused information that is required to treat the oncology population.
Our goal is to further develop clinicians' critical decision-making abilities to enable them to apply their knowledge and experiences in other specialty areas, such as lymphedema, dysphagia, cognitive rehabilitation and pelvic health.
With this approach, ReVital certified physical and occupational therapists as well as speech language pathologists are well- equipped to address the unique challenges faced by people with cancer.
Cancer care is ever growing and changing
Researchers are discovering new diagnosis techniques, treatments and methods to optimize care delivery. We have a duty as clinicians to invest our time, energy and resources to support this population – we are dedicated to helping them thrive, not just survive. At ReVital, we achieve this through ongoing competency assessments, clinical discussions, education and mentorship.
A national network supporting each other
Clinicians and oncology rehabilitation experts nationwide gather weekly to discuss clinical cases. This enables collaborative learning from shared experiences to optimize patient care.
We are dedicated to fostering a culture of comprehensive cancer rehabilitation.
ReVital Certification Faculty
We set the industry standard for oncology rehabilitation education through our partnerships with the world's top experts.
Dr. Christopher Wilson PT, DPT, DScPT
Board Certified Geriatric Clinical Specialist
Dr. Wilson is an associate professor and director of clinical education at Oakland University in Rochester, Michigan and was the founding residency program director for the Beaumont Health Oncology Residency. He is active in research in the area of oncology, palliative care, and geriatrics. Dr. Wilson has written two books: Oncology Rehabilitation: A Comprehensive Guidebook for Clinicians from Elsevier and Physical Activity and Rehabilitation in Life Threatening Illness from Routledge.
Dr. Steve Morris
Distinguished Professor, Department of Physical Therapy, Wingate University, Wingate, NC
For almost two decades, Dr. Morris has been involved in educating students, clinicians and the public about the role of exercise training in preventing cancer, managing the rigors of cancer treatment and aiding the cancer survivor in maximizing their survivorship.
Jill Binkley, PT, MSc, CLT, FAAOMPT
Program Director, TurningPoint Breast Cancer Rehabilitation
Jill is program director and founder of TurningPoint Breast Cancer Rehabilitation, a non-profit healthcare organization in Atlanta, Georgia. Jill has extensive experience as a clinician and educator in the field of breast cancer rehabilitation. She has over 25 peer-reviewed publications and presented locally, nationally and internationally on outcome measurement in physical therapy and breast cancer rehabilitation. Jill also serves on the Editorial Board of Rehabilitation Oncology.
Dr. Michael Stubblefield, MD
National Director, ReVital Cancer Rehabilitation Program Select Medical
Dr. Mackenzi Pergolotti, PhD, OTR/L
ReVital Senior Director of Research and Clinical Development
ReVital clinical education pathway
A stepped approach for interdisciplinary clinicians to advance their knowledge in cancer rehabilitation.
Revital Certified Therapist
Clinicians seeking to better understand the fundamentals of cancer and cancer rehab to optimize patient outcomes.
Revital Certified Specialist
Clinicians interested in pursuing a deeper understanding of cancer rehabilitation and making it a prominent part of their caseloads.
ReVital Certified Cancer Rehabilitation Educator
Our most knowledgeable and experienced cancer rehabilitation clinicians dedicated to developing, training and mentoring the next generation.
Take your next step with ReVital.